We are so grateful to begin this process once again and thank you so much for considering us! We have a 16 month old baby named Kiah Faith who we adopted through Spence Chapin in 2018. We would love nothing more in the entire world than to add more joy to our family. We met in NYC and dated for more than 4 years before marrying in October 2016. Our relationship is based on kindness, a shared sense of playfulness and laughter, mutual respect, and love. Both of us have always known that our ultimate dream was to someday become fathers. After leaving Manhattan almost 5 years ago, we decided to make our family home in the Hudson Valley. We've fallen in love with the area and all that it offers our family like local farmers markets, hiking trails, and beautiful scenic views of the Hudson River. We're fortunate to have lots of space and much of our free time revolves around having our large, close-knit families visit for weekends at a time. In summertime, it's cookouts on the deck, swimming without nieces and nephews in our pool. In winter, you can find us all curled up on the couches in front of the fire. Both of our families are overjoyed at a new addition to our family.
We each a passion for education and believe children teach us as we teach them. Jeremy received his Doctorate in Psychology and works as a Therapist at a local group practice. He devotes his time to helping children, adolescent, and adults
achieve their dreams. Greg works as a Senior Director in Marketing and Advertising and has a passion for educating people about healthcare. We feel blessed to begin this pathway to becoming parents once again and can't wait for the joy that is to come!
---
About Greg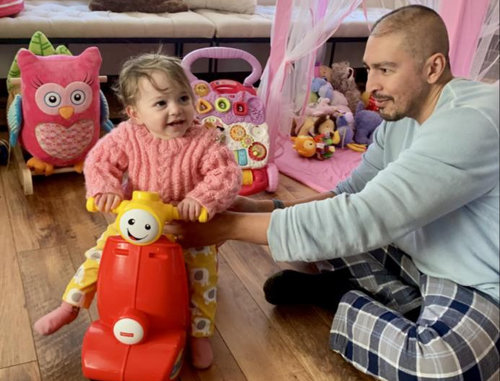 Job Description
Senior Director, Digital Marketing
Hobbies
Outdoors, fitness, cooking, home improvement, salsa dancing, crafting, reading
Fun Fact
Greg is a huge fan of Christmas and takes up too many closets with decorations
---
About Jeremy
Job Description
Clinical Psychologist in Group Practice
Hobbies
Swimming, singing to Kiah, hiking, making funny faces and being goofy, reading and movies
Fun Fact
Jeremy has a total of 38 first cousins in his large family!
---
About Kiah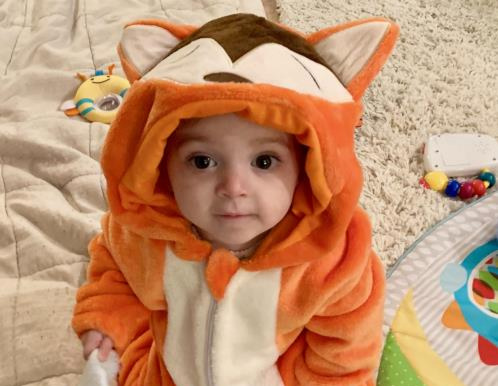 Job Description
Being cute and cuddly, sassy and full of curiosity
Hobbies
Singing, dancing, giggling, chasing our dog, playing with puzzles, and giving everyone "head hugs"
Fun Fact
Kiah is of Puerto Rican, Irish, African American and Polish descent.
---
Our Lives
Although we're a pretty laid back couple, we're always up for adventure… Since our first adoption, our daughter is the focus of our lives, our world. We work to expose her to all the joy and beauty of our area. We both enjoy being active, hitting the gym, and being outdoors as much as we can… even if it's just to mow the lawn. Being in nature helps to bring a little peace to our days. We try our best to live our lives day-to-day with joy, gratitude, generosity, and empathy. One driving belief in our lives is that everyone deserves love, no matter what. We try to do our small part in making the world a more welcoming place and enjoy getting involved in local events that support our community. Family means the world to us, and we are happiest when surrounded by those we hold close in our hearts.
---
Our Family
Both of our families live within an hour or two so we get to see them every month of the year! Greg's mom is one of 12 siblings and Jeremy's mom is one of 11! Our house has become the gathering place, and our favorite thing to do is to host family get-togethers, cook a giant meal, and laugh into the night. Greg's parents are from Puerto Rico and Trinidad, so homemade (spicy) Caribbean food is a big theme of many of our get togethers. Whether it's watching movies on the floor together, playing cards (Jeremy's mom is a card shark), telling stories, cooking out, or laying in the grass watching stars at night, we treasure the time we have together. Greg's sister has three young children who can't wait to meet a new cousin, and Jeremy's brother and sister-in-law now have two little gals under the age of two. Our little dog, Chewbacca, looks forward to future snuggles with a new family member. And our parents' are filled with anticipation already. With families as big as ours on both sides, family traditions are definitely a big deal. In summertime, we spend a week at the Jersey Shore for an annual beach vacation with Jeremy's entire family and group of close friends. In the fall, we spend time with Greg's family at a cabin in the Poconos. We spend the holidays rotating between families and houses so everyone gets a turn to host the festivities. Family is at our core and always will be.

---
Final Thoughts
"We are already so grateful for this experience. The love in our hearts is something we cannot wait to share with another child; it's our life-long dream to be able to have two children who can grow into best friends together. We look forward to more dirty diapers, skinned knees, smiles and hugs, tough conversations, sleepless nights, growing together — all the years of adventure, learning, laughter, and playfulness to come. We look forward to the blessing of adding more joy to our growing family!"
-Greg & Jeremy